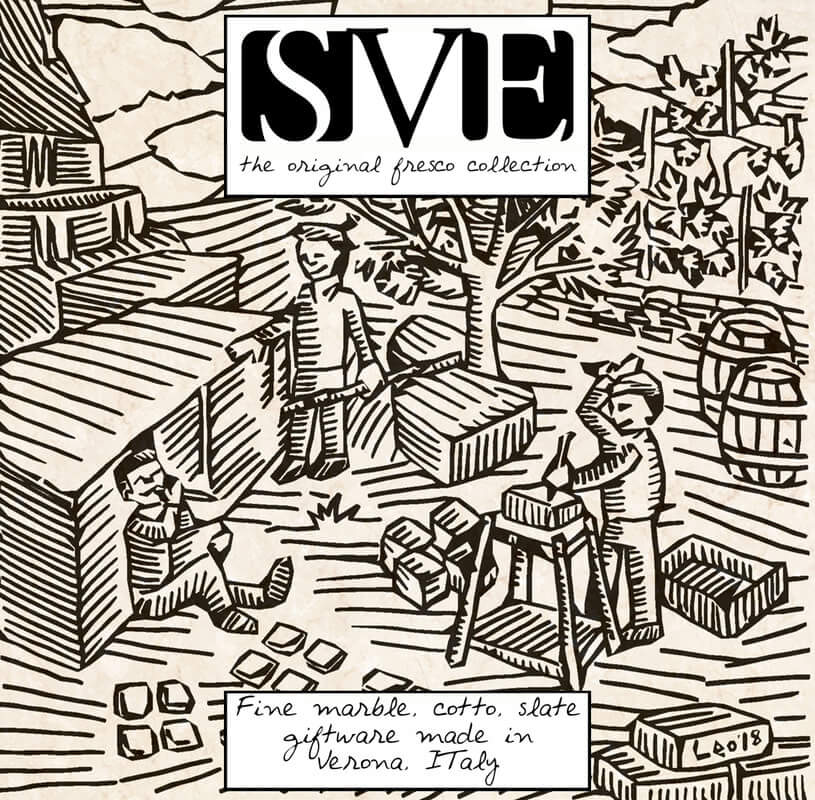 During the roman period Verona and Valpolicella were already known for the quarrying and processing of its marbles. They were used both for defensive and decorative purposes: the streets, the churches, the buildings and the monuments of Verona are made of this noble material, and their astonishing beauty still amazes visitors.
Nowadays Verona hosts one of the most important districts for marble processing, relying on a network of producers and craftsmen of the highest level and competence. STUDIO SVE is part of this story.
All began when Leo, fascinated by the frescos he could see in his hometown and descendant of an ancient family of artists (discover more at www.lorenzi.net), developed an innovative technique to reproduce those paintings on marble: this was the starting point of a new era in the family business.
Now STUDIO SVE offers a wide range of gift articles and decorative objects, we "quarried" more than 2000 different images, other Italian traditional materials like terracotta and slate were introduced, we customize on demand our products: the only limit is your imagination.